Fabulous – New York to LA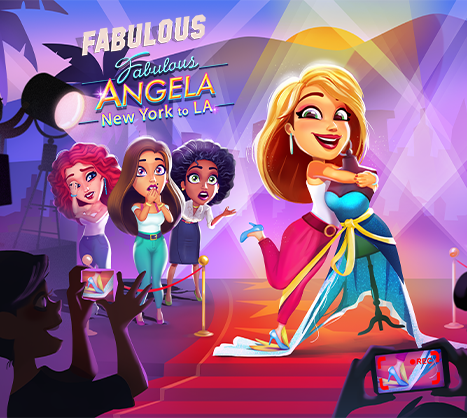 After rocking the fashion world in New York's Fashion Week, Angela wants more! Next stop: HOLLYWOOD!
Welcome to the most sparkly time management story game ever – where nimble fingers are a must and Fashion is Queen!
In Fabulous – New York to LA 🌟, Angela is ready to chase her dream – to become a recognized and respected worldwide fashion icon. When Hollywood star Kelly Harper asks Angela to design her dress for an awards show, it appears to be exactly the chance Angela was looking for! She moves to LA and starts earning a reputation as THE fashion designer in Hollywood.
But fame has its price… Soon she realizes she's losing an important part of who she was, and becoming her own worst enemy…
What will happen to Angela?
Will she choose friends or fame?
What about love?
And most importantly – what about fashion?
One thing is for sure – Angela can't do this alone! Are you ready to face the paparazzi and the bright lights? Help Angela run her boutiques. Make wise choices and help make her dreams of becoming a star, a reality!